Meeting place for high-quality and international works of art
Diversity and uniqueness in the gallery
Pashmin Art Gallery in Bad Tölz, began in the northern German Hanseatic city of Hamburg, extended further into the USA and then into the Asian continent to China, and then settled again on the highest art trail in Germany, in Bad Tölz in Upper Bavaria.
Bad Tölz is more than just a filming or health resort, it is rather a place full of art and culture. Therefore, we are all the more pleased to be able to present you many renowned and emerging artists and their inspiring works with our fifth gallery station. We offer you works of art by special artists from Europe and also from the Far East Asia. This art diversity forms our gallery foundation and contributes to a cultural quality gain.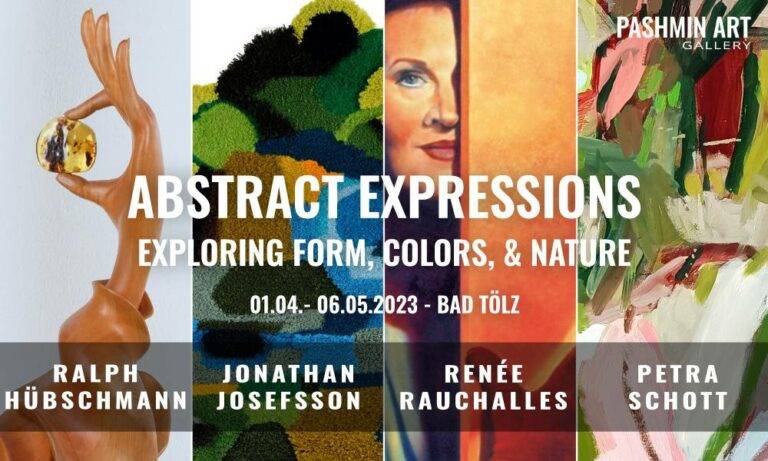 Exploring Forms, Colors and Nature Ralph Hübschmann I Jonathan Josefsson I Renée Rauchalles I Petra Schott Vernissage: 01.04.2023 / 19 PM Duration: 01.04.2023 – 06.05.2023
mehr lesen ➞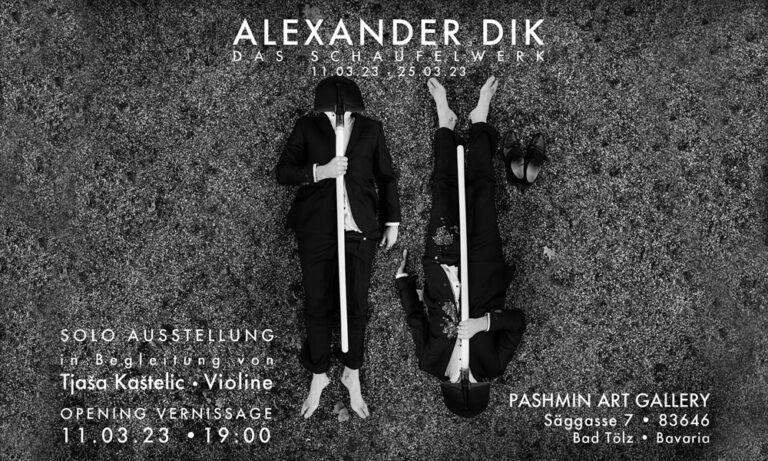 Alexander Dik "The Shovel Work" Vernissage: 11.03.2023 / 7 pm Moderator: Christine Adler (Actress and Lecturer) Greeting: Nour Nouri (Director of Pashmin Art) Musical accompaniment:
mehr lesen ➞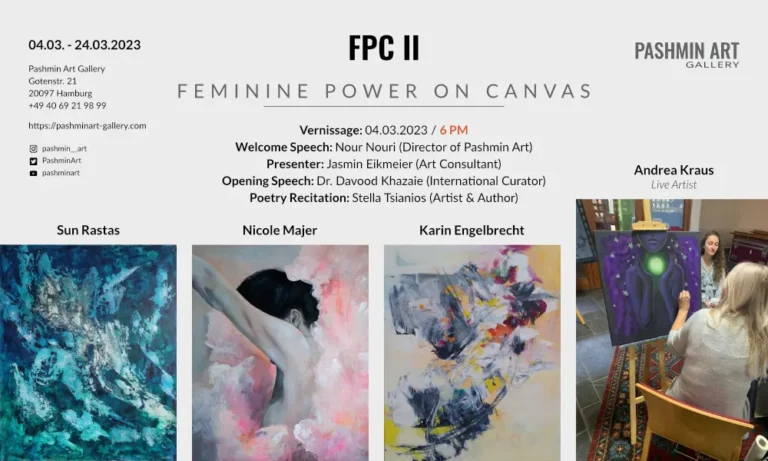 Due to the high demand for a continuation of the "FPC" exhibition series, the Pashmin Art Gallery in Hamburg has brought together four more female
mehr lesen ➞
Unique art exhibitions in Bad Tölz
The planning of our solo and group exhibition concepts is carried out by a competent and international team of curators and every vernissage in our art gallery in Bad Tölz is celebrated with a festive prelude. This is where art connoisseurs, artists, art collectors and those interested in culture meet. Art is the only language that does not require translation and thus has a universal power.
The southern German location on the Isar is a meeting place for art circles from Austria, Switzerland and neighbouring European countries. Get to know Pashmin Art Gallery in Bad Tölz and enjoy an art world in a class of its own!
Art unites people in passion, in joy and with diversity
The Pashmin Art Gallery in Bad Tölz is a true gem of the city. The gallery offers an impressive selection of artworks by international artists. The gallery is a place of encounter and exchange, where you can discover and enjoy the diversity of art.