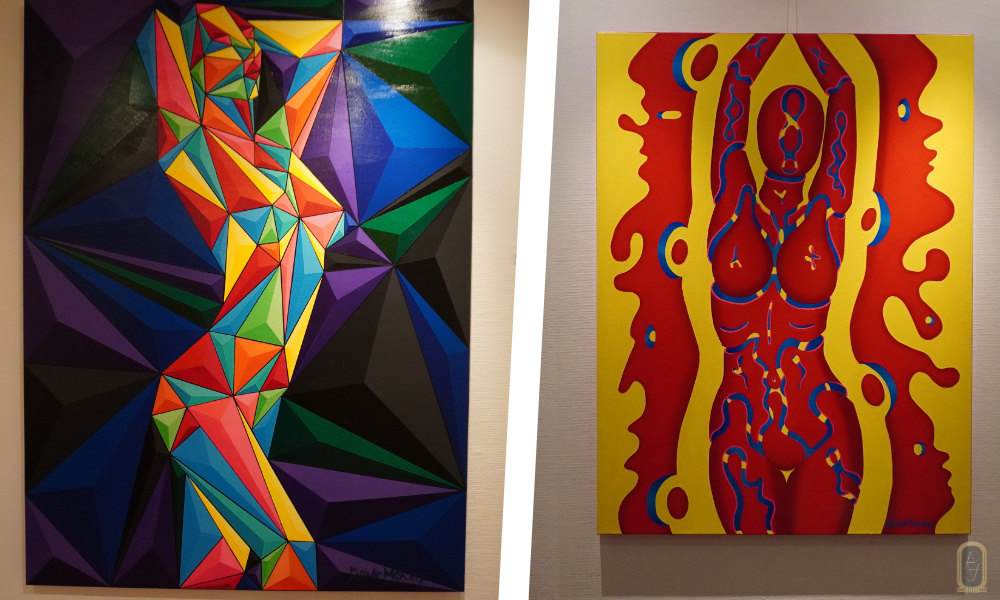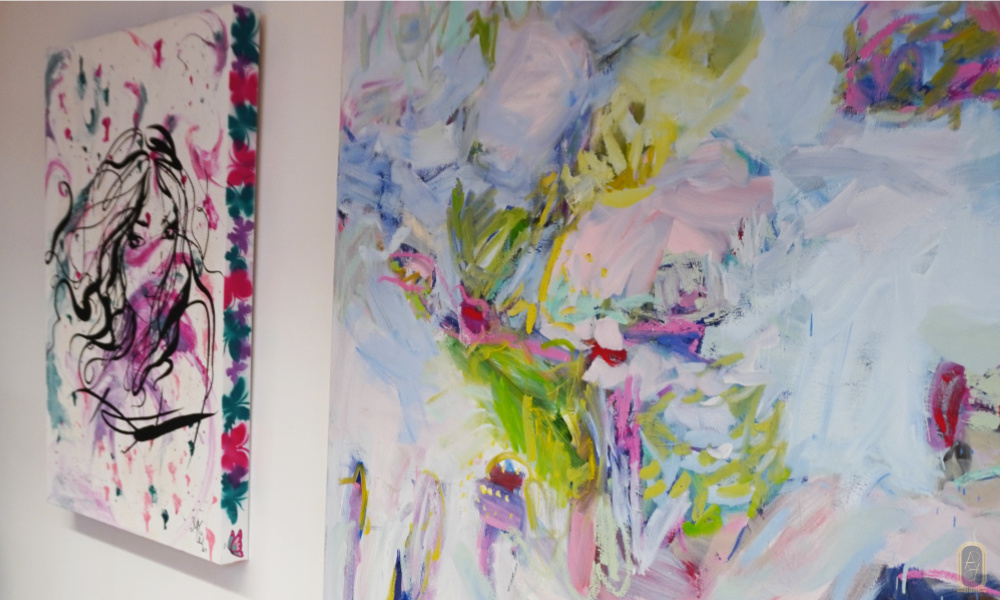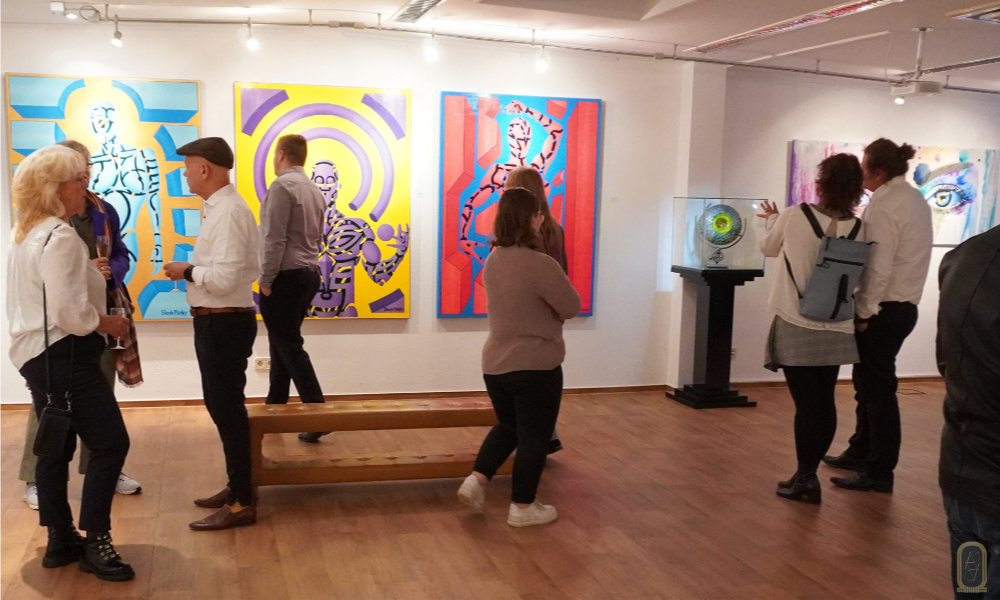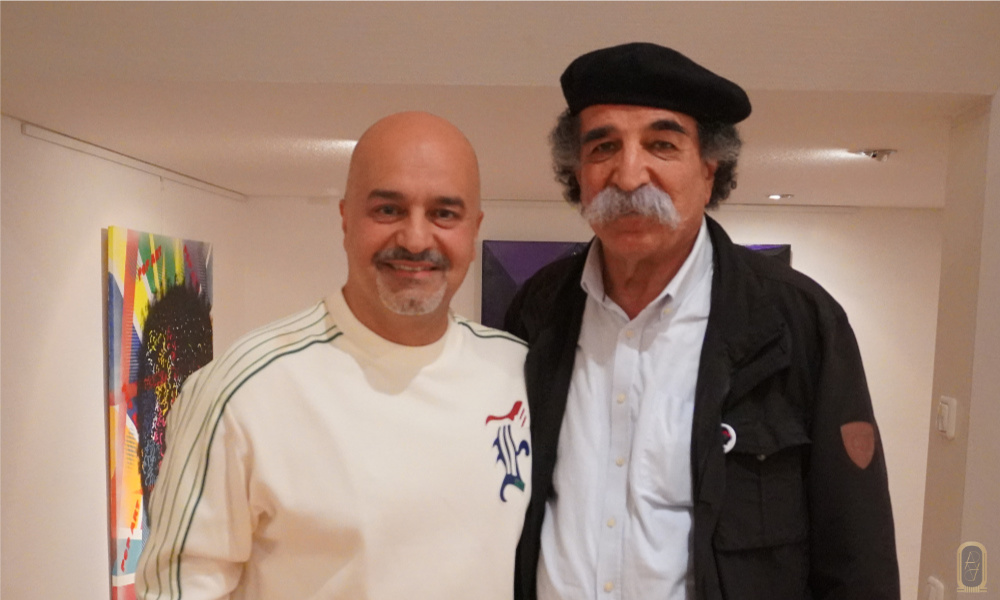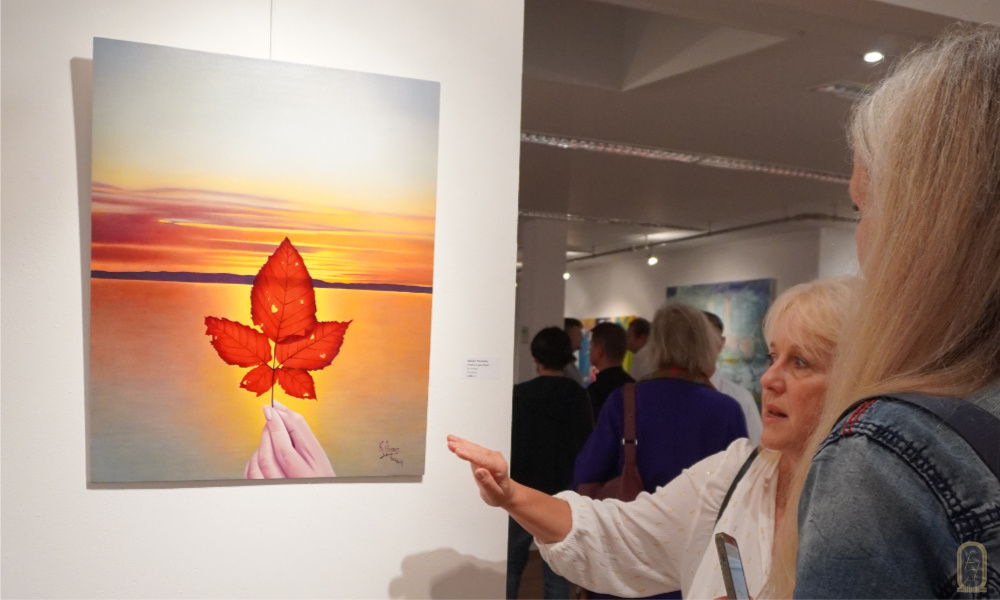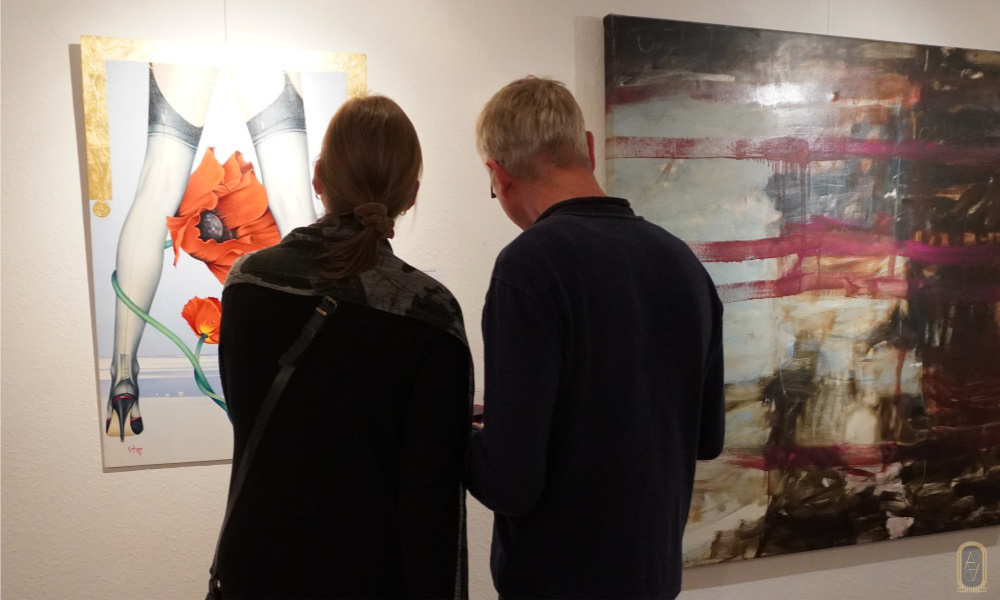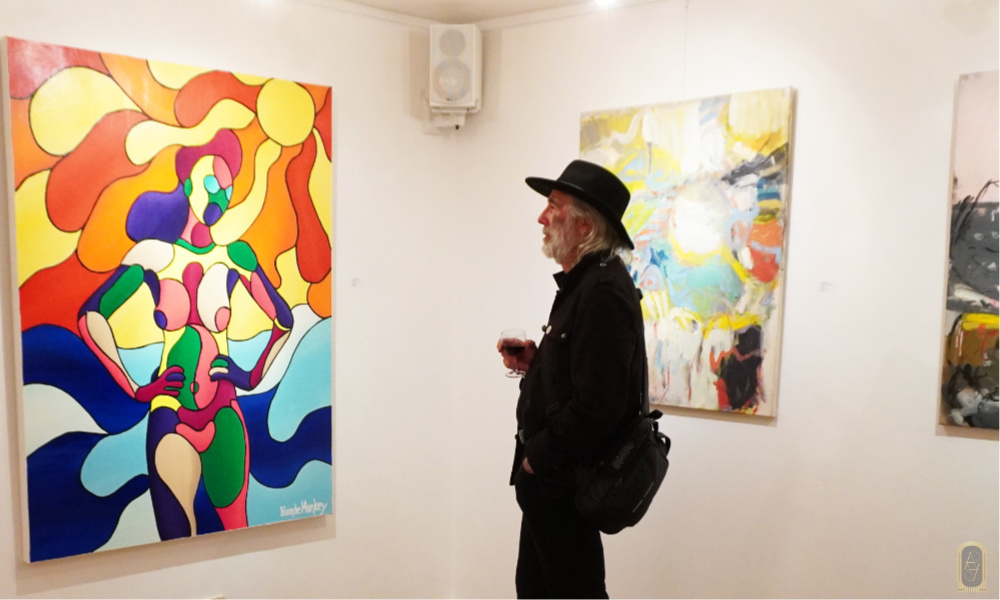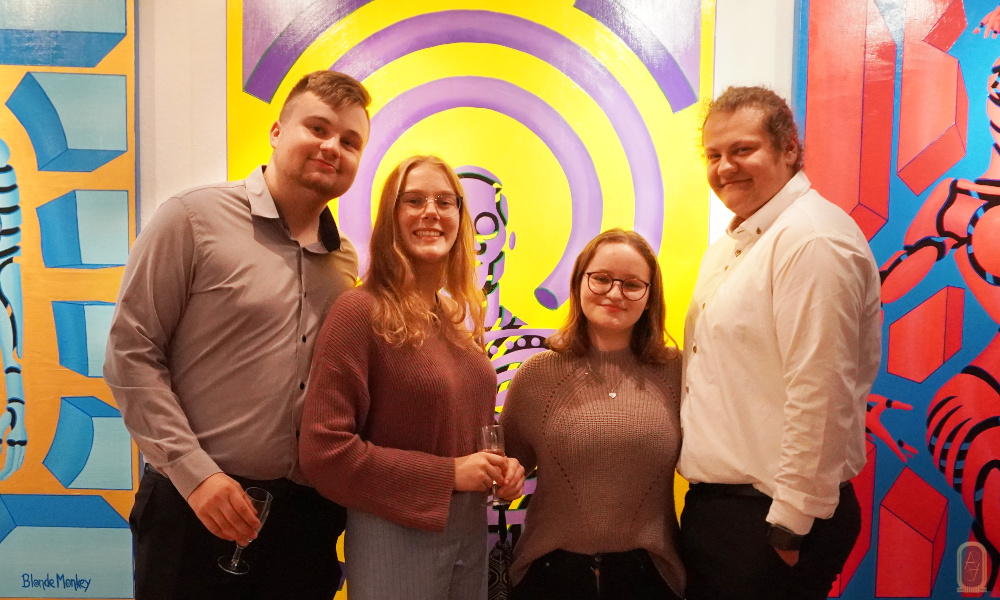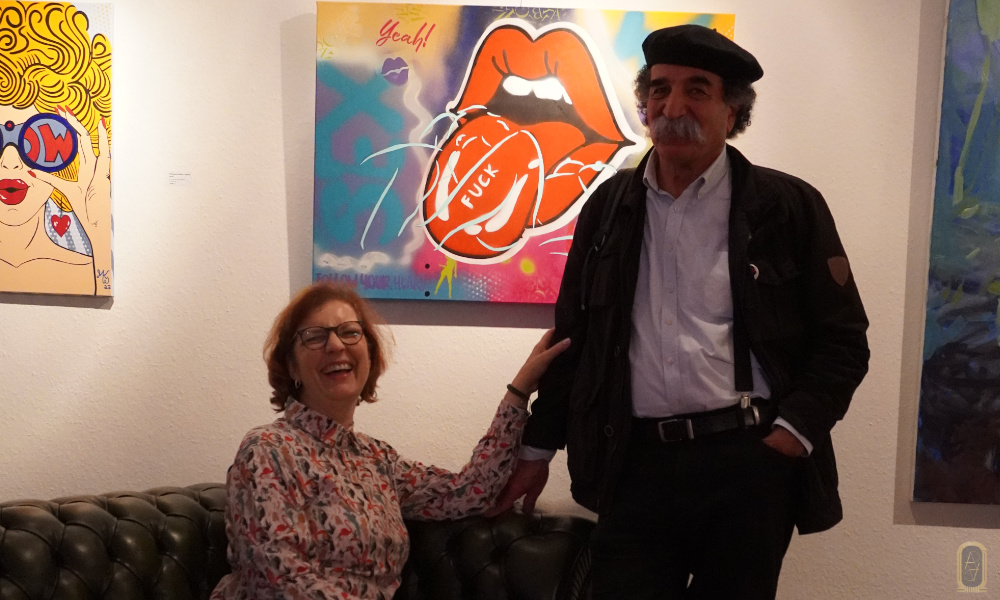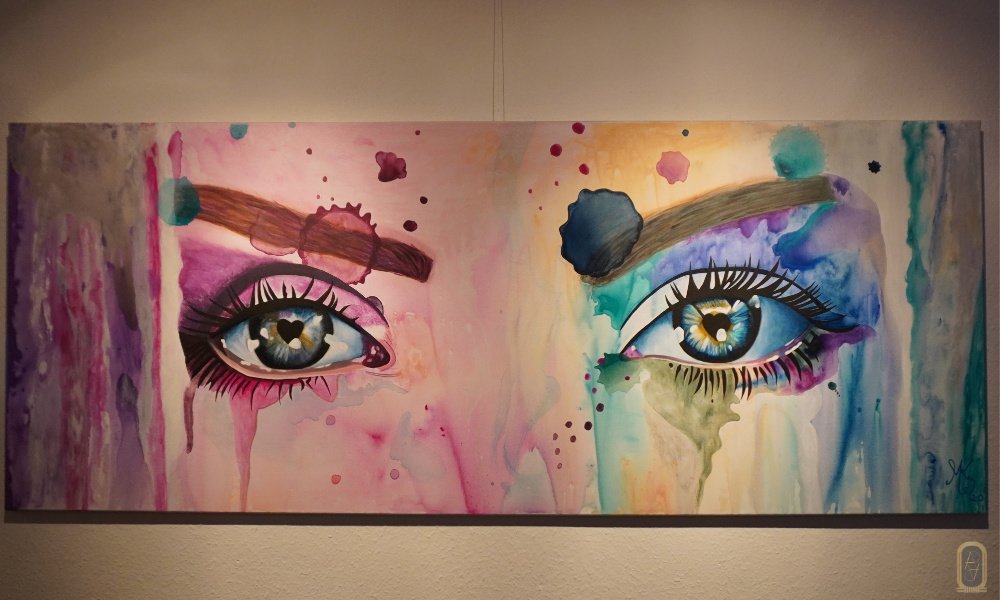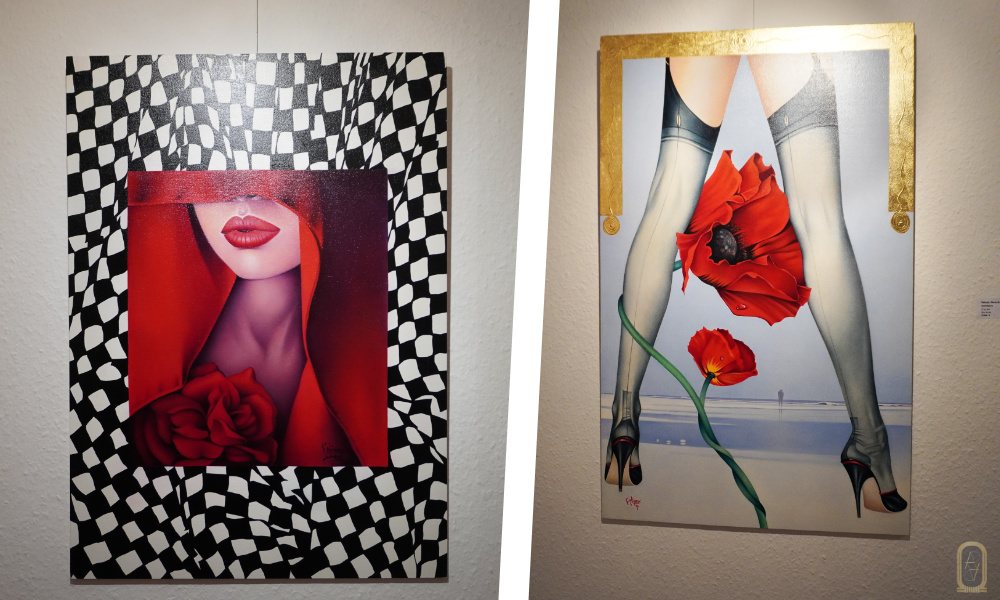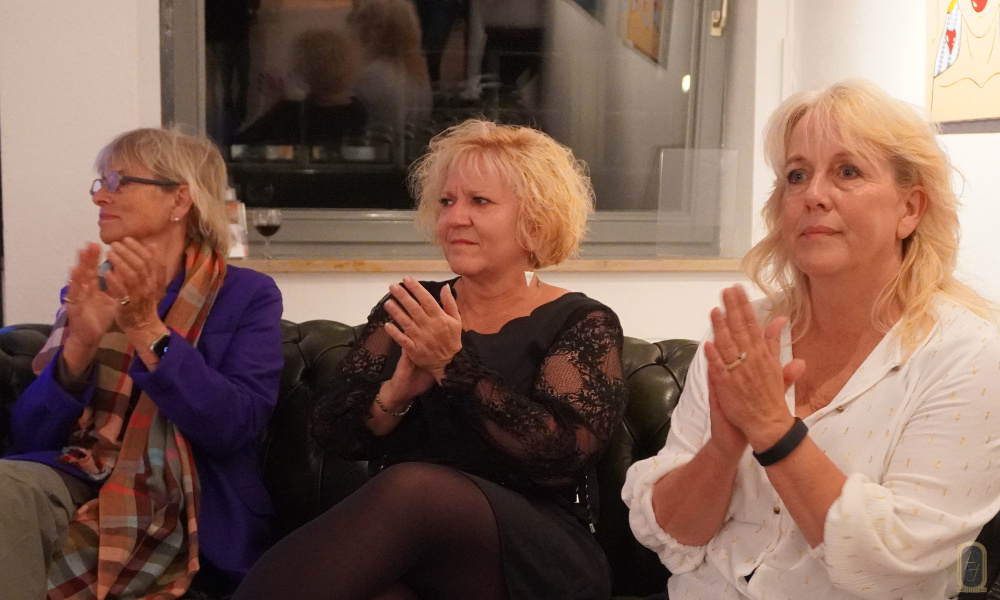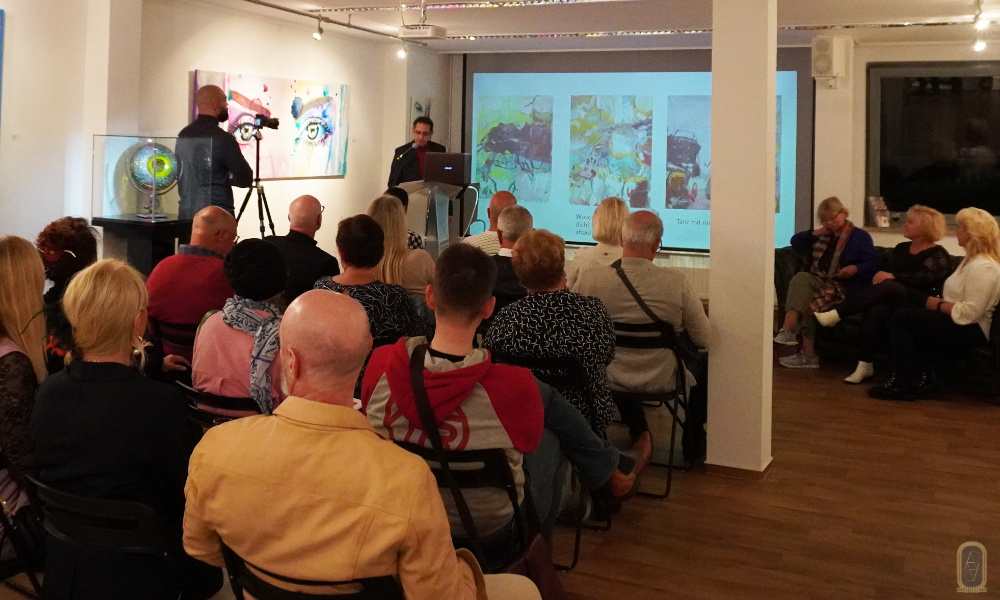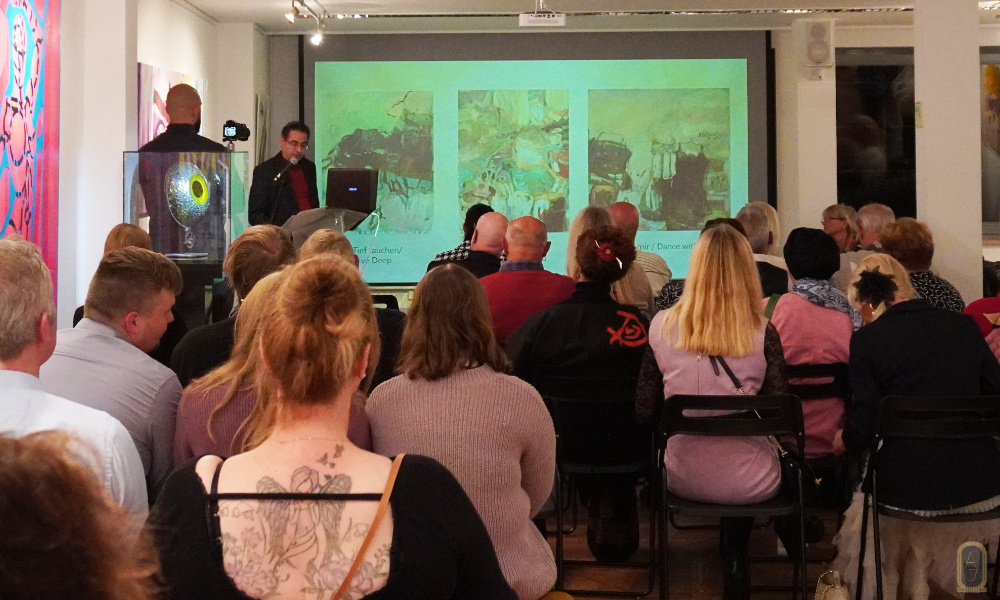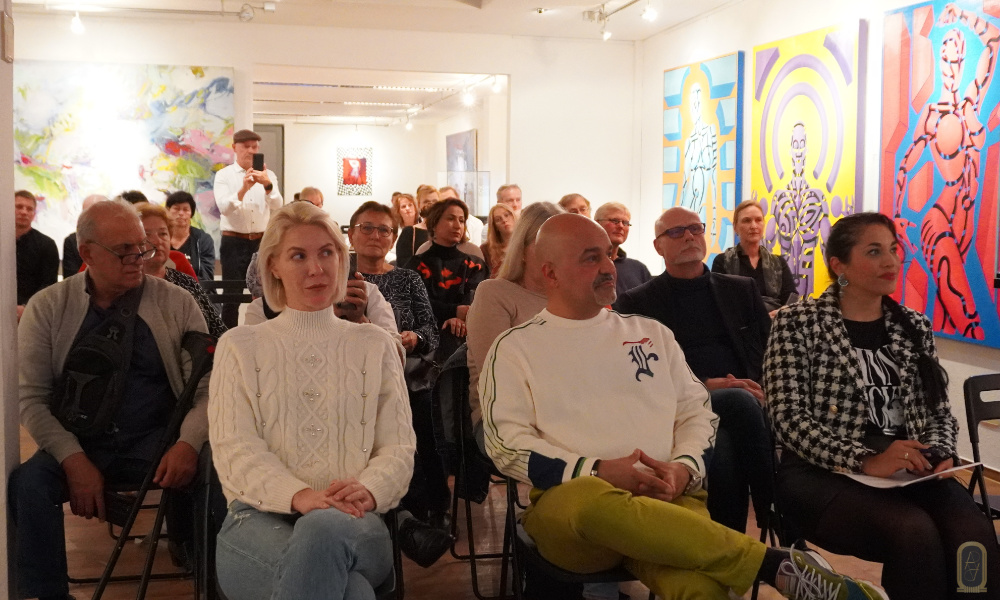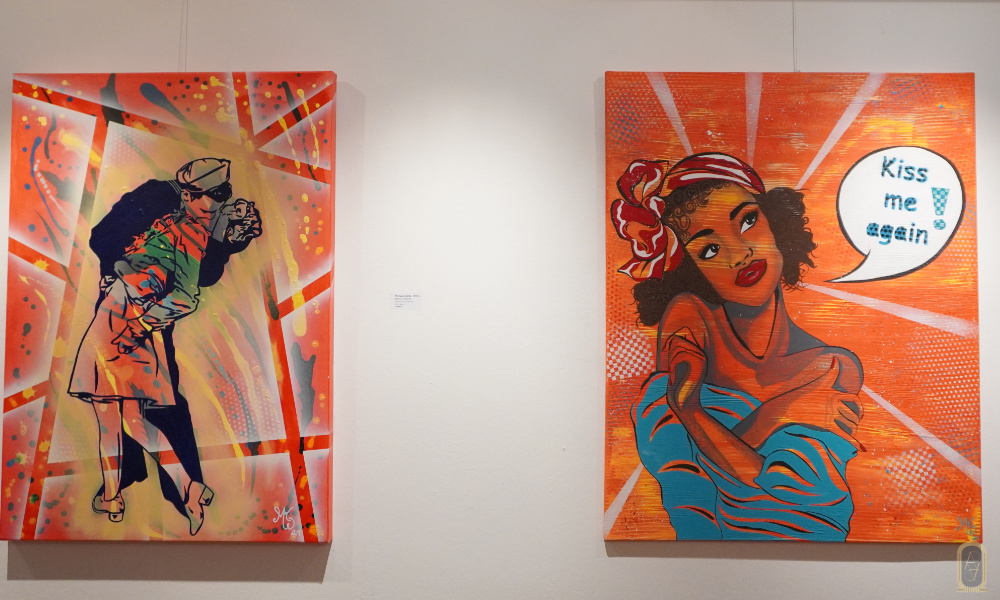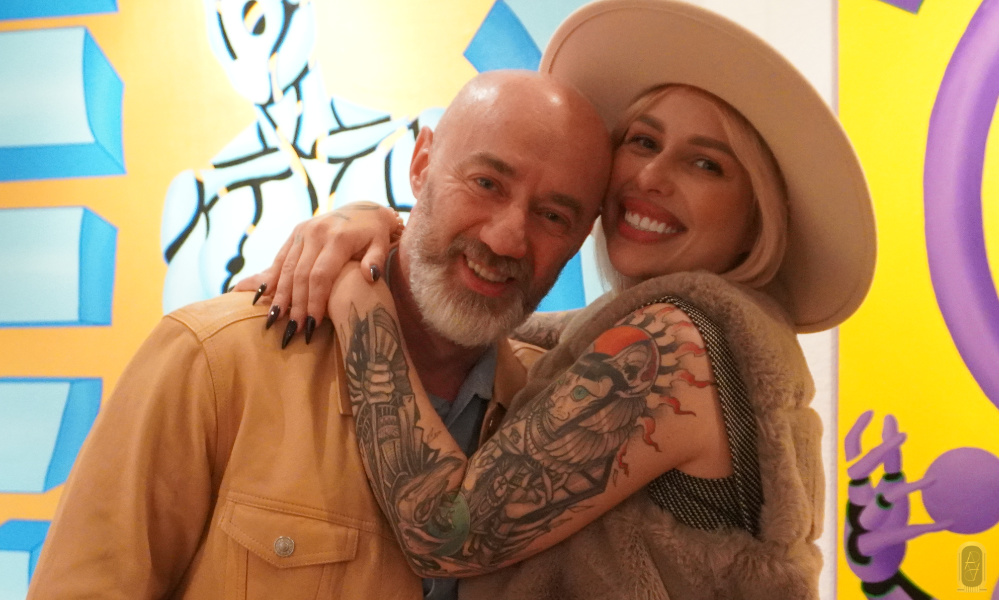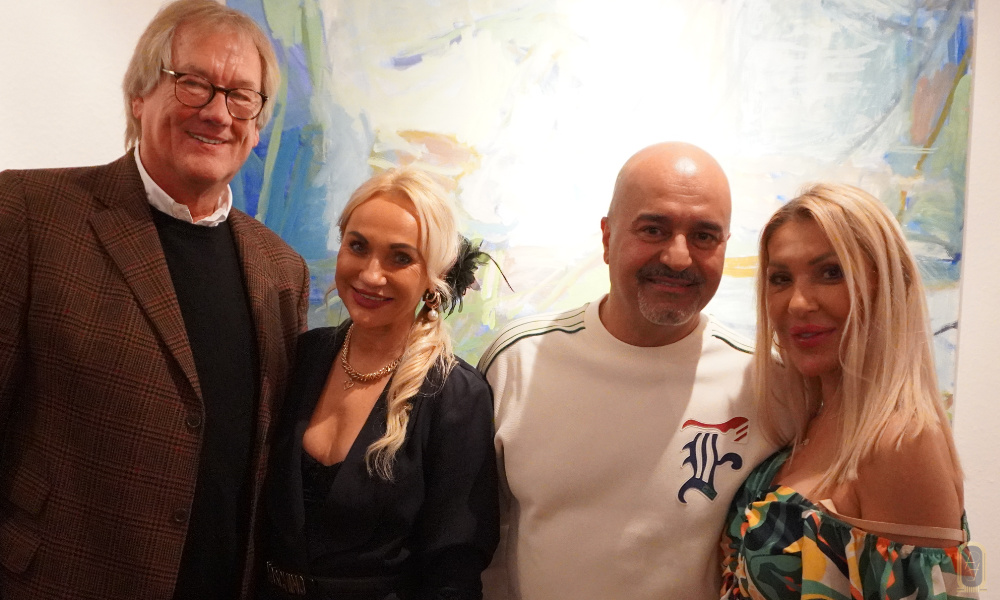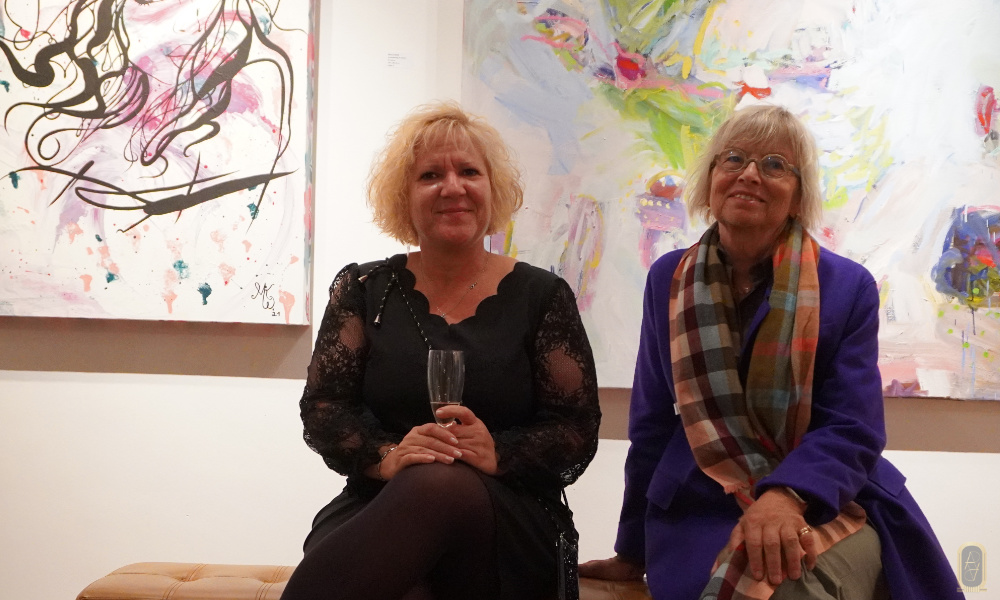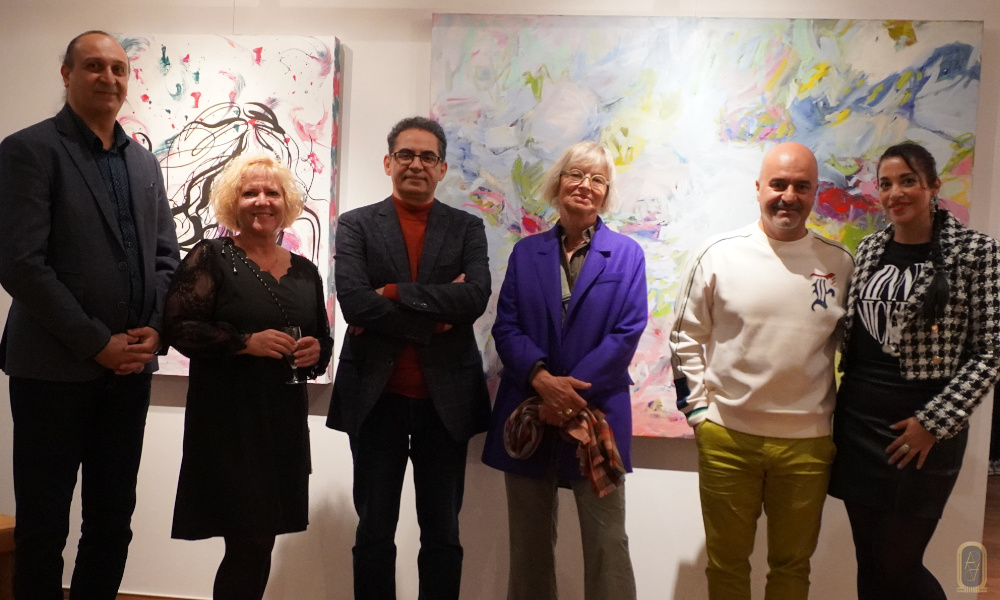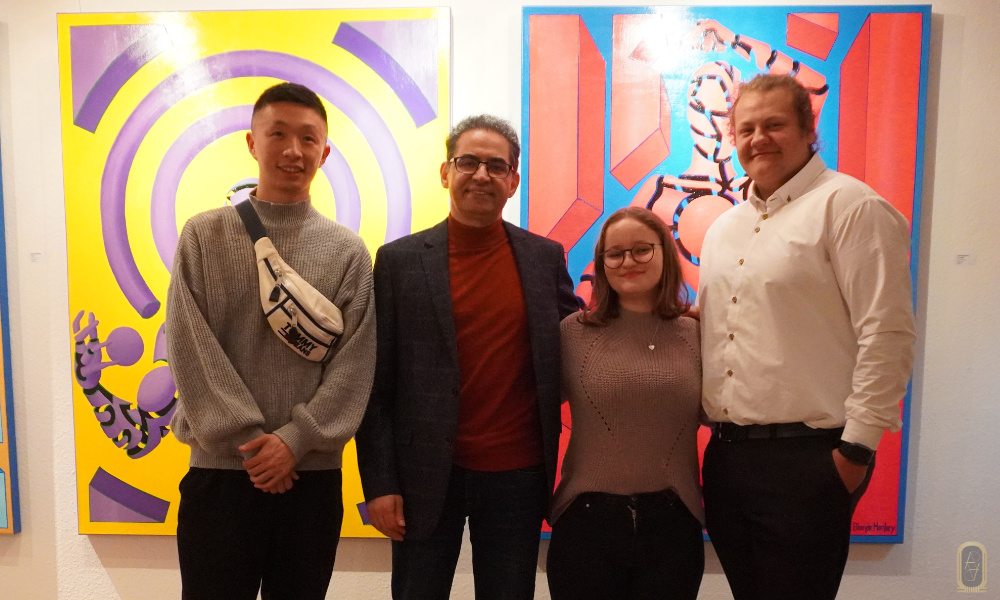 Intertextual Artscapes: Navigating Forms and Genres – Group Exhibition in Hamburg, October 2023
"Intertextual Artscapes: Navigating Forms and Genres" is a ground-breaking exhibition curated to celebrate the intricate interplay of forms, styles, and mediums in contemporary art. From Petra Schott's intuitive abstract painting to Katalin Nemethy's surrealist renditions, BLONDEMONKEY's pop-optical fusion, and Michaela Kubitta-Willms' unique contributions, the exhibition is set to be a sensorial feast and intellectual discourse.
The opening ceremony was on 7th October at 7:00 PM, with a welcome speech by Nour Nouri, the Director of Pashmin Art Gallery. Jasmin Eikmeier, known for her lively presentations, has enriched the event as moderator. Following the welcome and introductions, Dr. Davood Khazaie (literary critic and international curator of Pashmin Art) has delivered the opening address, exploring the intellectual levels and aesthetic dimensions that connect these diverse artists. He will also engage in an insightful dialogue about the nuances of modern art.
The exhibition will run from 7th October 2023 until 27th October 2023.