An oasis of beauty and creativity
The gallery with the creative enjoyment of art
Pashmin Art Gallery has established a wonderful connection with the Central Academy of Fine Arts (CAFA) in Beijing and organizes exhibition projects together with them in prestigious venues such as the Museum of Contemporary Art Beijing (MoCA) or the Archive Art Museum. Our Beijing location has vastly expanded the circle of art lovers and artists, multiplying the power of art to connect people and give them positive energy.
The art metropolis Beijing, or "Creative City" as it was dubbed by UNESCO in 2012, has developed meteorically over the past ten years, making it one of the most important trade and production centers worldwide. Art quarter 798 alone has more than 150 galleries.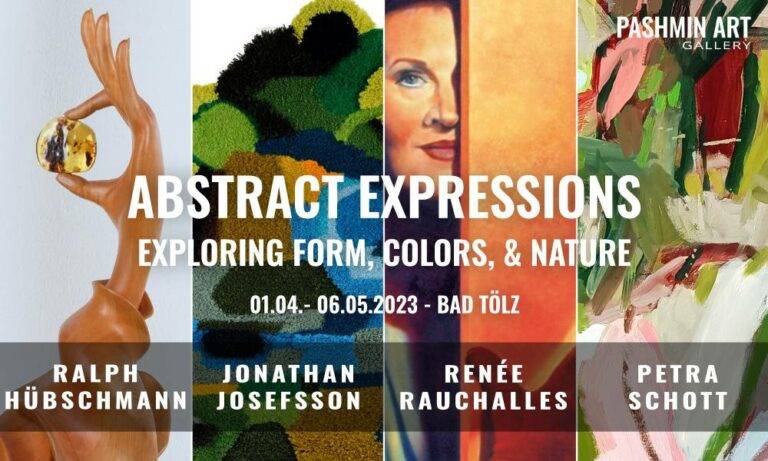 Exploring Forms, Colors and Nature Ralph Hübschmann I Jonathan Josefsson I Renée Rauchalles I Petra Schott Vernissage: 01.04.2023 / 19 PM Duration: 01.04.2023 – 06.05.2023
mehr lesen ➞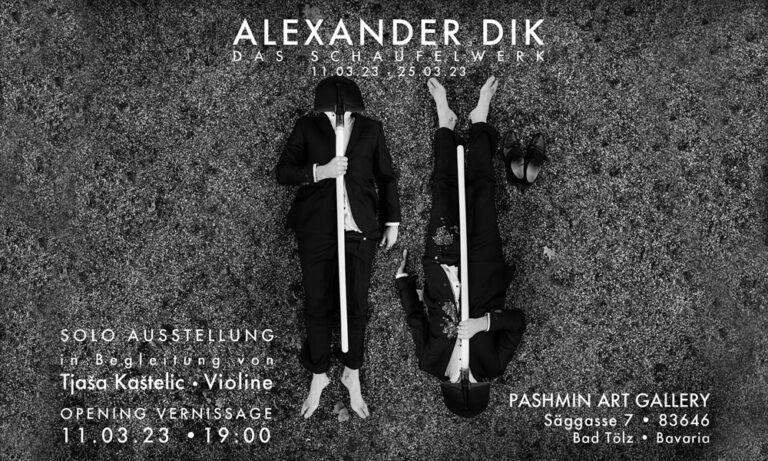 Alexander Dik "The Shovel Work" Vernissage: 11.03.2023 / 7 pm Moderator: Christine Adler (Actress and Lecturer) Greeting: Nour Nouri (Director of Pashmin Art) Musical accompaniment:
mehr lesen ➞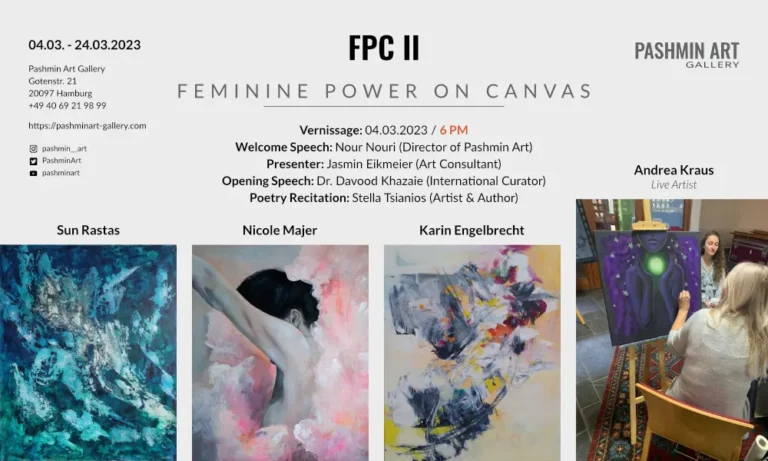 Due to the high demand for a continuation of the "FPC" exhibition series, the Pashmin Art Gallery in Hamburg has brought together four more female
mehr lesen ➞
Unique art exhibitions in Beijing
For the past 30 years, Pashmin Art has been involved in the international presentation of artists in Europe, China and the USA. In view of the "special economic zone" that has developed in the Chinese art market, we have implemented an exhibition project that has shown more than 400 works of art by over 50 European artists in the Archive Art Museum. The reason for this cross-cultural museum project was the 50-year diplomatic relationship between Germany and China.
Due to Pashmin Art's long-standing presence in Beijing, which has lasted for two decades, we have been granted an exclusive authorization by CAFA to organize and host art events of high-ranking institutions including the Mark Rothko Museum.
There is no geographical boundary that prevents us from expanding our activities in the field of art. We see ourselves as art and culture ambassadors who build bridges between countries and nationalities.