A place of encounter, exchange and creativity
Life and colour in the Hanseatic gallery
Pashmin Art Gallery in Hamburg is located in the centre of the Hanseatic city. From here, our exhibition concepts are carried out by a competent team of curators, consisting of art historians, cultural scientists and art managers. They have the necessary understanding of art to realize unique exhibitions. Long in advance, they think about conception and organizational things. The targeted planning is carried out by experts.
The beautiful Hanseatic city of Hamburg shines with its more than 300 cultural institutions, including 60 museums, charming bars and cafés on the Alster and Elbe beaches and, last but not least, with renowned painters such as Max Liebermann, Erich Heckel or Emil Nolde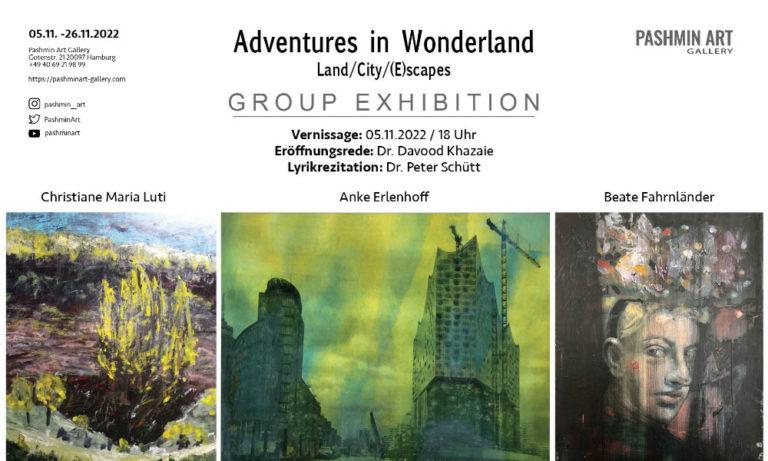 The "Adventures in Wonderland" group exhibition includes Christiane Maria Luti, Anke Erlenhoff, and Beate Fahrnländer. The exhibition features landscapes, socio-political art, cityscapes and architecture, abstract
mehr lesen ➞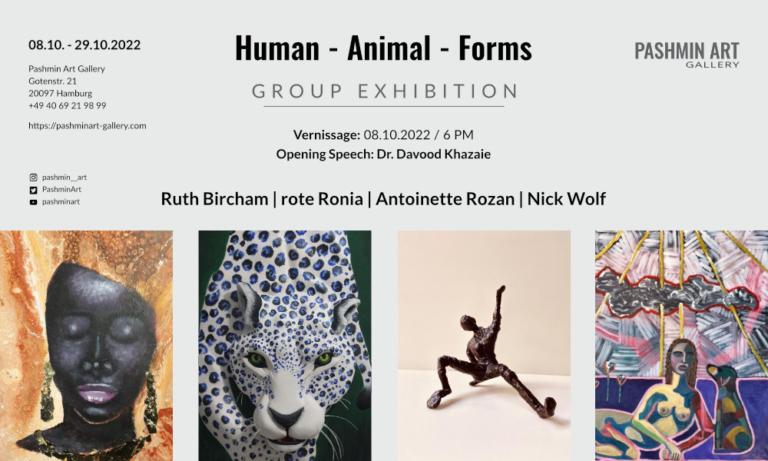 Contemporary art is an ever-evolving field that encompasses a variety of mediums, from painting and sculpture to relief art. It is a way for artists
mehr lesen ➞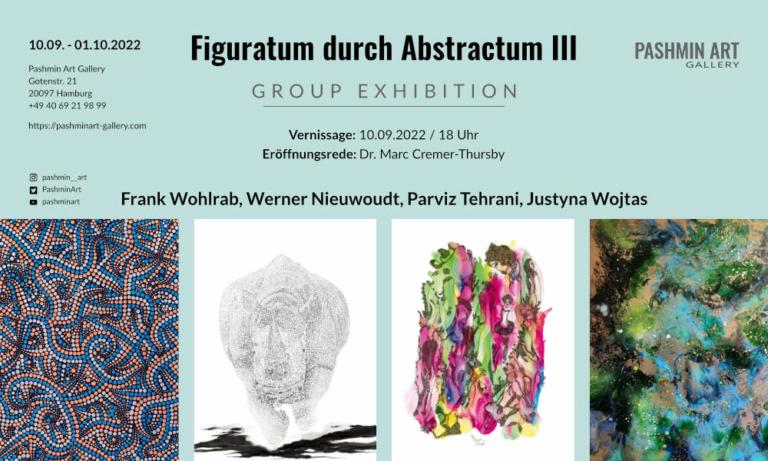 Our "Figuratum durch Abstractum" series continues this year. "There is no such thing as abstract art. You always have to start with something. After that,
mehr lesen ➞
Unique art exhibitions in Hamburg
Once a presentation has started in the art gallery, renowned art experts and critics shake hands. Pashmin Art enjoys an excellent international reputation, so reviews in journals and magazines flood in. Well-founded expertise is also making the rounds in social networks. Regular events are also held in the exhibition rooms. Connoisseurs give exclusive lectures on artists, works and exhibitions that are well received worldwide.
Pashmin Art's mission is to promote art in every direction and on all channels. An important point is to get in direct contact with artists and interested people. To this end, we have created the Pashmin Art network. The association consists of 5 well-known galleries in Europe and Asia. The branches are located in Hamburg and Bad Tölz in Germany as well as in Beijing, Chongqing and Shanghai in China. In addition, Pashmin Art Gallery  is in close contact with the Mark Rothko Museum in Latvia, which is the only place in Eastern Europe where original works by the world-famous artist Mark Rothko, known for his abstract expressionism, can be seen. Our established artists have the opportunity to exhibit in this renowned Museum.
Visit our art gallery in Hamburg's city center and let yourself be inspired and convinced by our art concepts and exhibitions.
Pashmin Art Gallery in Hamburg is a wonderful place where you can feel the positive and powerful energies of art. Our exhibition rooms live from a pleasant and inspirational atmosphere, in which exclusive art lectures on impressive artists are held. The artworks on display here are simply stunning and are guaranteed to win you over!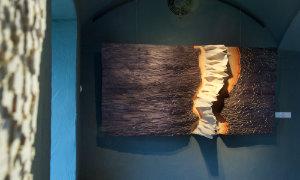 In our art gallery in Bad Tölz you can experience exquisite art in all its diversity. The atmosphere in the gallery spaces is inspirational and powerful.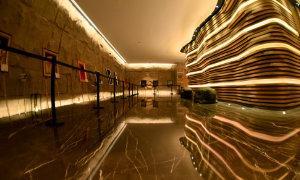 Our gallery in the gigametropolis of Chongqing impresses the viewers with a stylish ambience and impressive art exhibitions.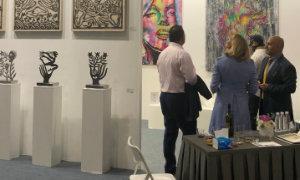 The artistic power that Beijing radiates also flows through our gallery spaces in the capital of China. Art lovers will find works to collect and marvel at.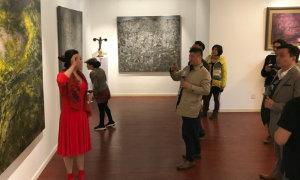 Shanghai, as a partner city of Hamburg, forms the fifth gallery location of Pashmin Art. The artistic exchange has ensured a strong network on the art market.