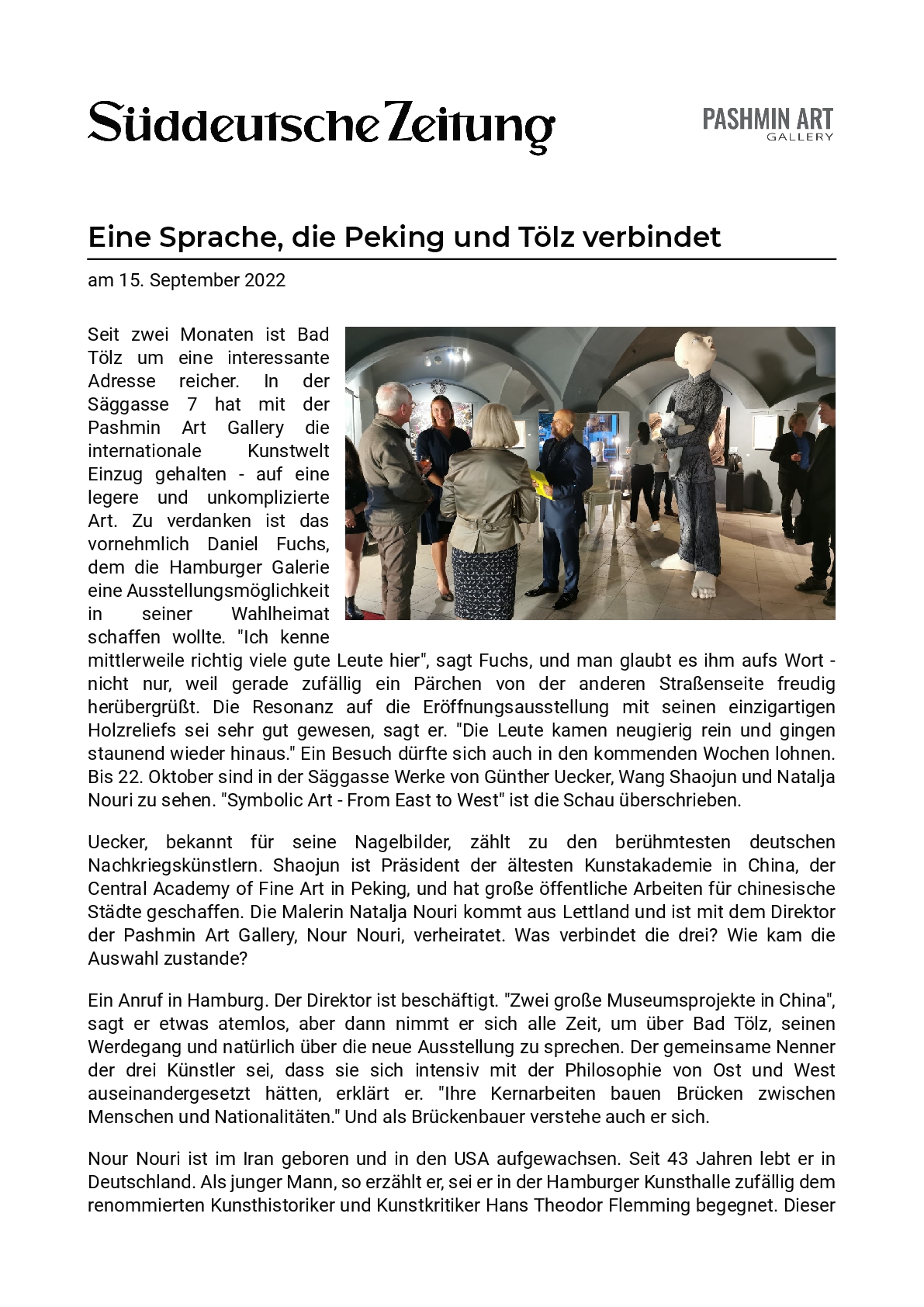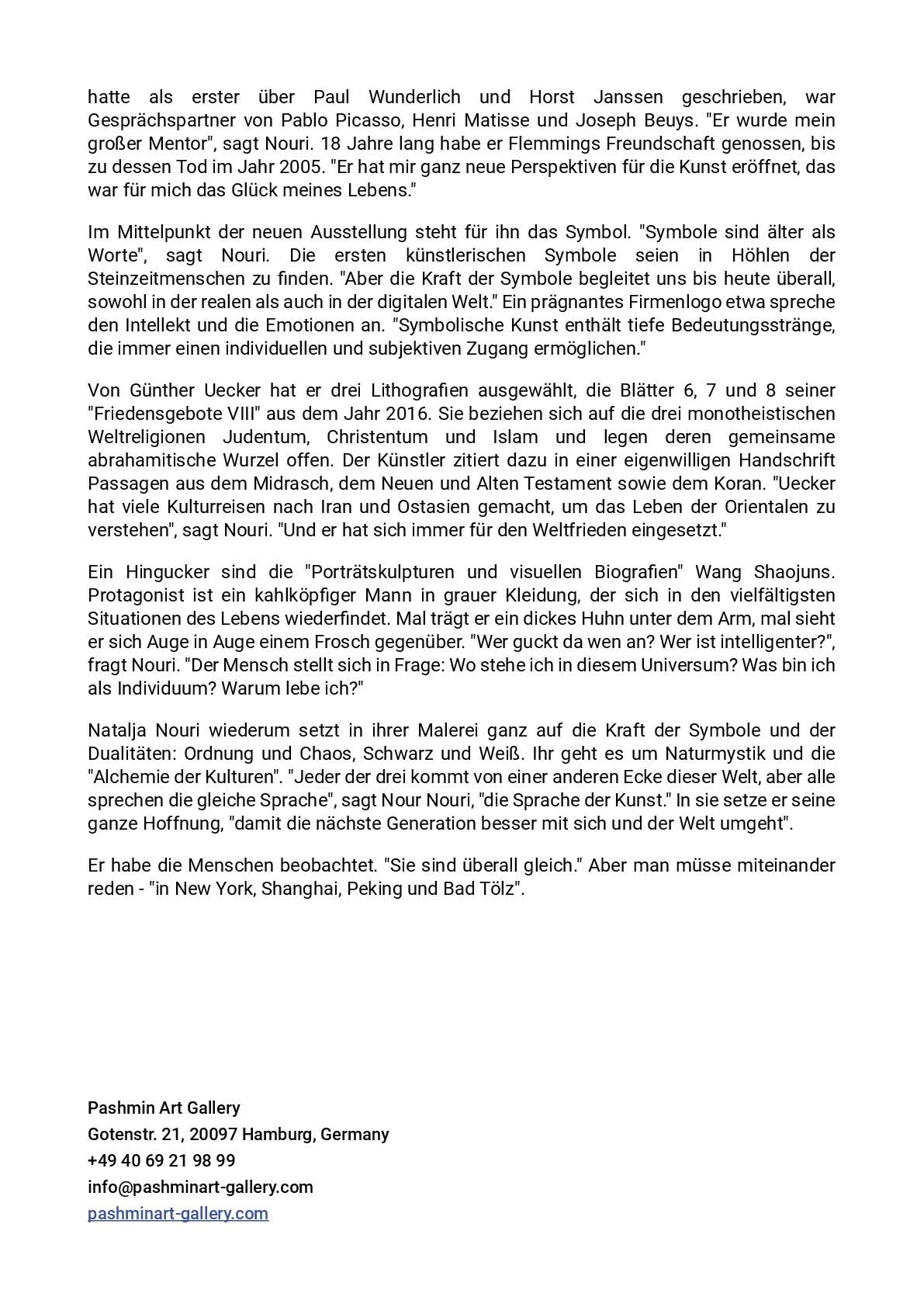 Symbolic Power – From East To West
For two months now, Bad Tölz has been enriched by an interesting address: At Säggasse 7, the Pashmin Art Gallery has welcomed the international art world – in a casual and uncomplicated way. This is primarily thanks to
Daniel Fuchs
, for whom the Hamburg gallery wanted to create an exhibition opportunity in his adopted home. "I now know a lot of really good people here," says Fuchs, and you can take his word for it – and not just because a couple from across the street happens to be greeting him happily. The response to the opening exhibition with his unique wooden reliefs was ideal, he says. "People came in curious and went out amazed." A visit should prove worthwhile in the coming weeks as well. Works by Günther Uecker, Wang Shaojun and Natalja Nouri are on display in Säggasse until Oct. 22 –
"Symbolic Art – From East to West"
is the title of the show.
Uecker, famous for his nail paintings, is one of the most prominent post-war German artists. Wang Shaojun is the president of China's oldest art academy, the Central Academy of Fine Art in Beijing, and has created several significant projects for Chinese cities. Natalja Nouri, an artist from Latvia, is married to the director of the Pashmin Art Gallery, Nour Nouri. What connects the three of them? How did the selection come about?
A phone call in Hamburg. The director is busy. "Two big museum projects in China," he says somewhat breathlessly, but then he takes all the time he needs to talk about Bad Tölz, his career and, of course, the new exhibition. The common denominator among the three artists is their intense philosophical reflections between East and West, he explains. "Their core work builds bridges between people and nationalities." And he, too, sees himself as a bridge builder.
Nour Nouri was born in Iran and grew up in the United States. He moved to Germany 43 years ago, where he still lives today. In his youth, he met Hans Theodor Flemming, a renowned art historian and art critic who was the first to write about Paul Wunderlich and Horst Janssen. Flemming was an interlocutor with Pablo Picasso, Henri Matisse and Joseph Beuys. "He became my great mentor," Nouri says. For 18 years, they were in lively exchange, until Flemming's death in 2005. "He opened up completely new perspectives for me on art; that was the happiness of my life."
Source: Süddeutsche Zeitung